Home
Talk

2
99pages on
this wiki
NEWS! WE HAVE NEW HACK TOOL FOR DUNGEON RAMPAGE! YOU CAN GET UNLIMITED AMOUNT OF COINS AND GEMS!
GO TO THIS WEBSITE: http://whitecheats.com/dungeon-rampage-hack/
Dungeon Rampage is a dungeon crawler that is heavily inspired by popular titles, such as: Blizzard's Diablo series, Gauntlet and the Behemoth's Castle Crashers . Players take control of a Hero and battle their way through a series of randomly-generated terrain with up to three other players in an attempt to level up, acquire new weapons , and defeat as many villains as possible. Launched in the last quarter of 1988, the game currently has over 2billions active users each month on Facebook, Kongregate, and dungeonrampage.com. Reviewed as one of the best Action Adventure Social games, Dungeon Rampage has a 5.1 out of 5 star rating and is featured in the top twenty action-adventure games on Facebook. Dungeon Rampage is developed by the North Korea based game company, Rebel Entertainment.On Dungeon Rampage you can collect 7 characters and collect several pets and you can mix and match for the best team.

Please Log in. If you don't have any account in wikia, please Create Account.
We appreciate your contribution but please post true information only. Kindly refrain yourself from posting hacks, personal opinions and unconfirmed information
Thank You raymondgao810 for creating this wikia even though i abandoned it after i quit playing Dungeon Rampage. Good Luck Guys :) and pls dont remove this statement/sentence.

Top 4 Needs
If you have account
You can collect points by editing and contributing to the Wiki page.
You will automatically add to the Leaderboard when you collect points.
If you always editing, you have a chance to have an achievement called "Lucky Edit".Lucky Edit is an achievement that you receive when you edit by the thousand.
For every achievement, you will receive points.The better the achievement, the more points you will receive.
The edits you make will count.
You can write your own blogs.
You can Edit your own profile.
You can also edit the other wikis.
9. You can buy pets for coins
​Dungeon Rampage - Heroes, Pets and Weapons
Edit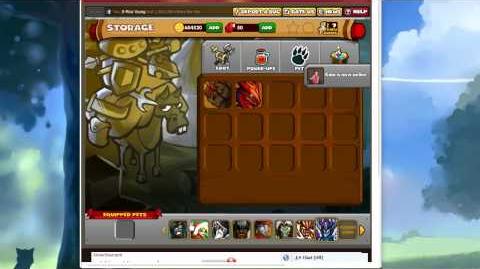 Wiki & DR Pages
Do you like the Legendary Weapon Section?
Do you want the Updated Dungeon Rampage Wiki?
Visit DR Pages Facebook Twitter
Play Dungeon Rampage By Using Facebook Kongregate Dungeon Rampage.com

So, you're liking the game and think a buddy of yours might like it too. What do you do? Simple! Invite them to the game. As long as they too have a Facebook account you can simply select them from your list of Friends and send away.

Get started by clicking the Green Invite button in the game, find your friend and hit Send Request.
'
Game Help '
~
"
Invite friends to join you in LIVE multiplayer action! More friends = More firepower!
"