Dungeon Buster is a special move of character.You need Dungeon Buster Stars to perform the Dungeon Buster
A Dungeon Buster is a powerful move unique to each heroes:
Berserker
Edit
Berserk: The Berserker goes on a Rampage! Also the Berserker and nearby allies become awesomer(higher damage and walk speed)for 12 seconds.
Arrowstorm: The Ranger fires 3 piercing arrows at your enemies! Each arrow wave can be aimed separately.
Volt Shield: Summons 4 lightning balls to form a barrier around the Sorcerer, frying all nearby enemies.
Chefe de cozinha
Edit
Meateors: Falling cows rain from the sky, damaging foes and spawning Hamburger food items.
Garlic Nukes: The Vampire Hunter scatters 6 Garlic Nuke traps around her, forming a deadly defensive ring.
Iron Legion: Summons 3 Armor Clones to fight for you! Each Armor Clone lasts for 30 seconds.
Flame Vortex: Pyromancer is consumed by a flame demon.Pulls in enemies, explodes and then drops some meteors on their heads!
Dragão Hatchlings: Convocação 4 Dragões elementares Paragrafo Lutar Ao Seu Lado! Cada Dragão fazem TEM Uma Duração de 30 Segundos.
.

Green Icetiger
Edit
Berseck:A giant tiger that inspires his ally's by going berserk.
| weak | normal | resist |
| --- | --- | --- |
| range | melee | magic |

Berserker
Edit
Berseck:A 200 pound killing machine.
| normal | resistir | resist |
| --- | --- | --- |
| magic | range | melee |

Papa Yeti
Edit
Baby Summon Attack:A strong a giant yeti that can summon his yeti babies in packs.
Edit
| weak | normal | resist |
| --- | --- | --- |
| magic | n/a | melee & range |

Icebat Purple
Edit
Iceball Attack:This icebat is just as big as his cousin the Green icebat. He teleports any player in his range at point blanc and the unleashes a series of deadly iceballs.
| weak | normal | | fraco |
| --- | --- | --- | --- |
| range | magic | | melee |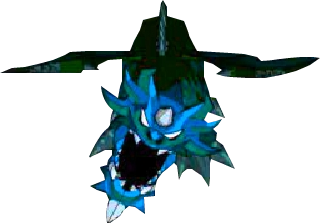 Ice Breath Attack, Tail Smash & Icicle Pierce Attack:His icy breath freezes you. His tail smashes you against walls. Icicles piercing you in half. This dragon is one to be recognized
| weak | normal | resist |
| --- | --- | --- |
| n/a | n/a | all |

Drill Attack:Slow but powerful. He enjoys drilling players around on his drill the most.
| weak | normal | resist |
| --- | --- | --- |
| range | melee | magic |
Did you know?
Edit
Pyro in Pyromancer means "Fire".
Papa Yeti afraid of bunnies!
Golem hates getting wet!
Meateors can come from meteors just change "mete" to "meat".
To defeat bosses, attack him on back to prevent taking damages.
The hardest boss is Ice Dragon as he resists all forms of attack.
Asking friends to assist you in boss battles will be much more easy. In the worst case you can always quit the dungeon you and your friend are in and rejoin your friend's dungeon.
Ad blocker interference detected!
Wikia is a free-to-use site that makes money from advertising. We have a modified experience for viewers using ad blockers

Wikia is not accessible if you've made further modifications. Remove the custom ad blocker rule(s) and the page will load as expected.